Part 1. Product Information
Brand Name : Aijiren
Material : High Borosilicate Glass
Color: Brown
Application: Laboratory or Teaching
Specification : 50ml 100ml 250ml 500ml 1000ml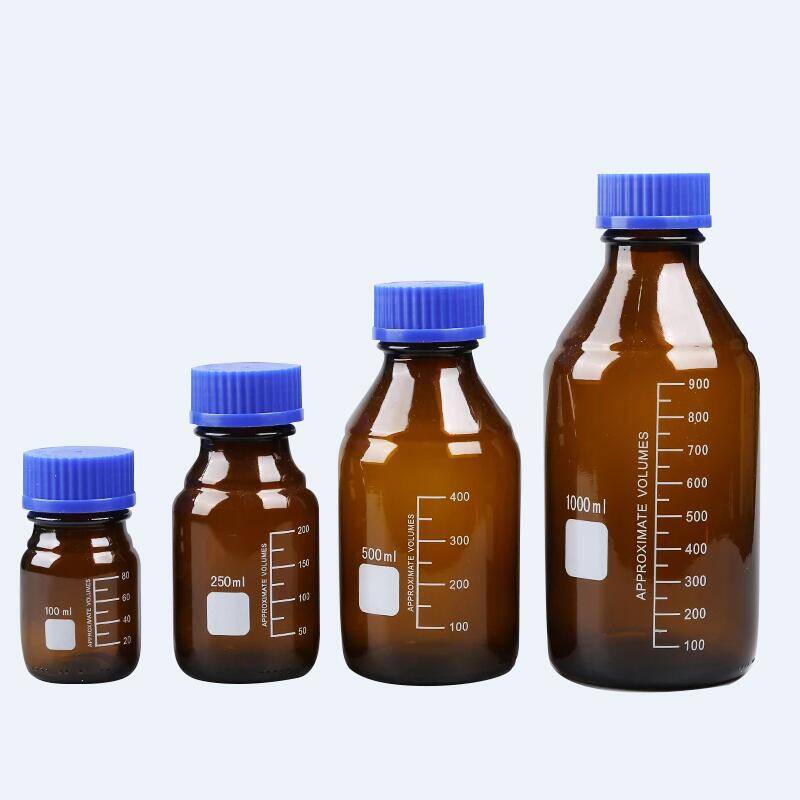 Part 2. Specification Display
Borosilicate Glass Graduated
Amber Reagent Bottle
autoclavable with Screw Cap GL45 100ml,250ml,500ml,1000ml,5000ml,10L,20L (100ml) - Gl 45 screw cap is a standard joint.

Capacity

(ml)

Bottle diameter

(mm)

Bottle mouth innerdiameter

(mm)

Bottle mouth diameter

(mm)

Height

(mm)

50
46
18
31
90
100
57
30
40
99
250
70
30
40
138
500
87
30
40
178
1000
99
30
40
230
Part 3. Production Discription
This
Amber Reagent Bottle
is made from borosilicate glass and is great for containing liquids and powders that are light sensitive. Featuring a white wadded screw cap, it ensures that chemicals are safely stored on shelves or in a cabinet. This bottle has a 500ml capacity and is ideal for use in the science classroom or laboratory.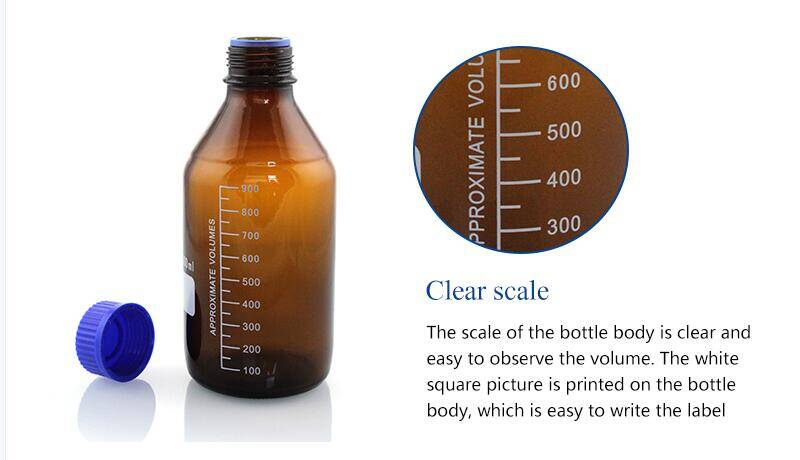 Silk mouth
Amber Reagent Bottle
, also known as sampling bottles, purification bottles, sample bottles, sterile bottles,clean bottles, filter bottles, filtration bottles, sampling bottles, filter bottles, etc., are essential for contamination detection, and it is different from other liquid sampling Device, just a drink bottle.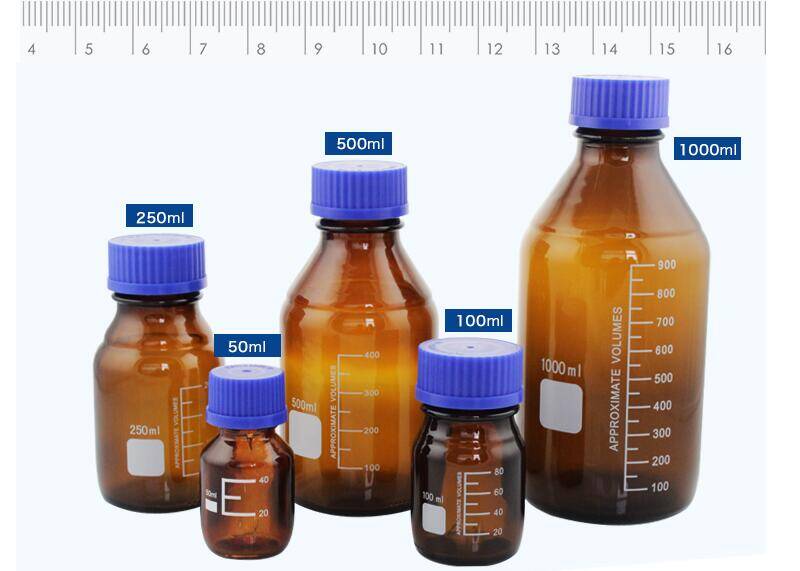 When pouring hot liquids into a
Amber Reagent Bottle
or placing the bottle in the refrigerator, the lid should be propped open with a toothpick or other small object until the liquid and bottle are cool. Another way to seal the bottle while preventing the lid from sticking is to place a sheet of plastic wrap loosely over the bottle neck before pushing the stopper down.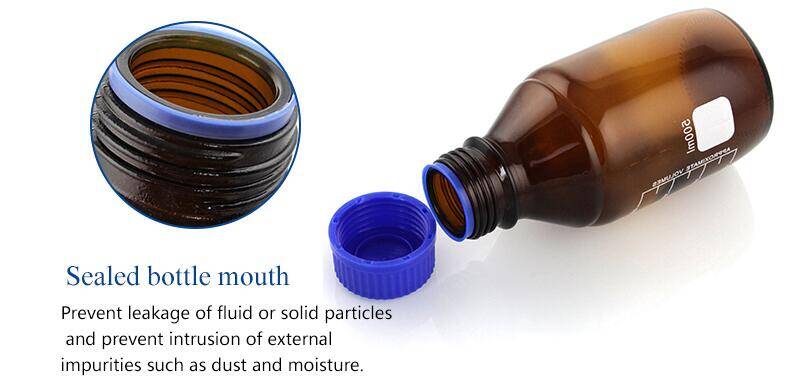 All lab consumables of Aijiren Tech are 100% integrity tested and manufactured in accordance with ISO 9001 standards. If you have any requirement for
Amber Reagent Bottle
. Please contact with Aijiren.